Fasano grabs interception, secures victory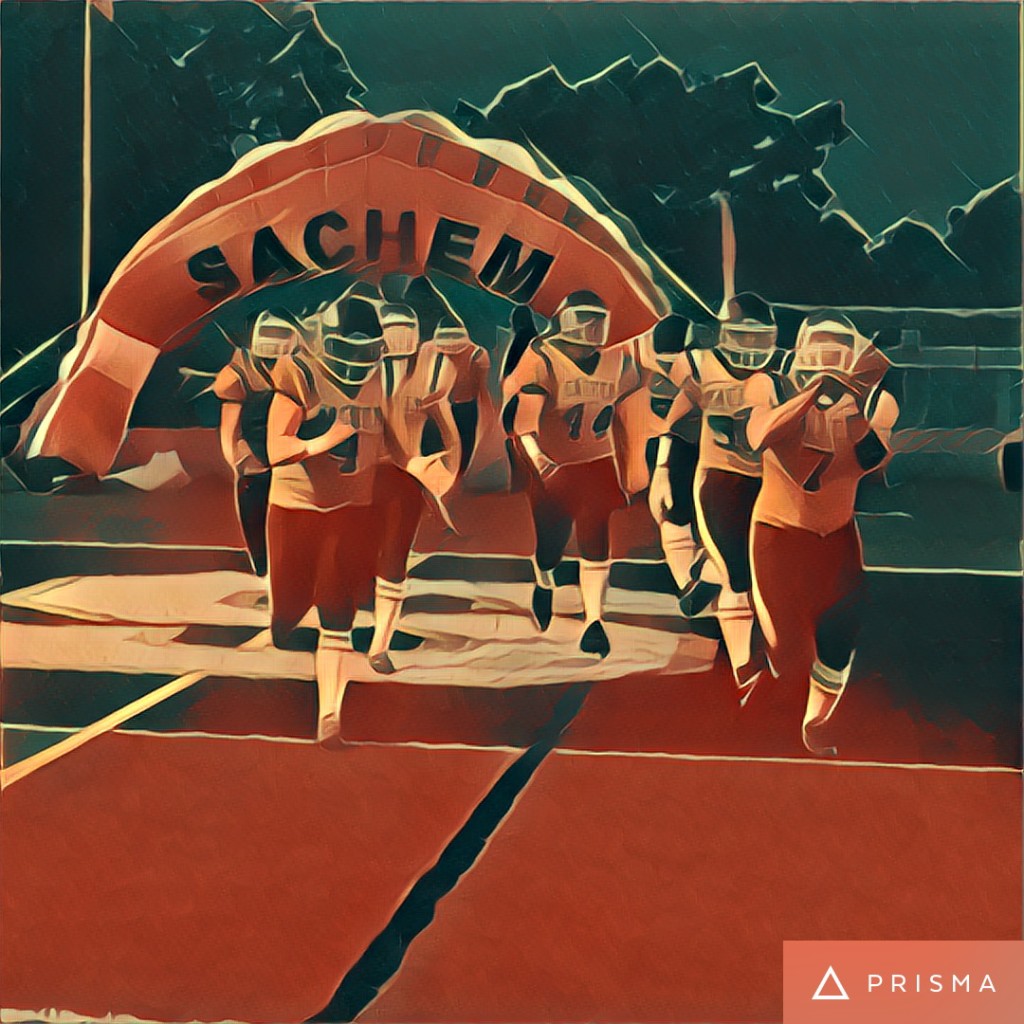 In football, sometimes the most improbable play is the most crucial.
Senior lineman Chris Fasano grabbed an interception with 1:10 left against Central Islip on Friday night and ran it back 55 yards to seal a 17-6 victory for Sachem North.
Fasano, a captain who is committed to play at Bryant University, put ample pressure on Central Islip's quarterback who hurled a light pass in desperation that landed in Fasano's chest.
Alezandro Aponte led the Flaming Arrows (1-0) on the offensive front with 28 carries for 143 yards and one touchdown. The score was a 3-yard dive run at 1:25 of the first quarter to put Sachem on the board.
Sachem also recorded two safeties in the victory.
Nick Licostie, a four-year varsity letterman, started his first game at quarterback against the Muskateers. Courtney Williams, a receiver, made his Sachem debut as well. They combined for 20 yards on two receptions.
Next up is Bay Shore for a Week 2 match-up on Saturday at 2 p.m.
Intercepting history
Sachem has always had a flair for the dramatic. Fasano is not the first lineman to make a clutch interception in recent years.
In 2013, Nick Accurso, playing with a cast on one arm, had a dazzling pick in the Long Island championship against Farmingdale. The play set up a 1-yard touchdown run for Malik Pierre and Sachem went on to capture its first island crown.
Fasano was on that championship team as well.
Sachem East loses season opener
Sachem East lost 30-0 in the season opener on Friday night against Walt Whitman.
The Arrows will play their Week 2 game on the road at William Floyd on Saturday at 2 p.m.
Sachem East is now 4-2 all-time against Whitman.
-Words by Chris R. Vaccaro