Sachem wins Great American Rivalry Series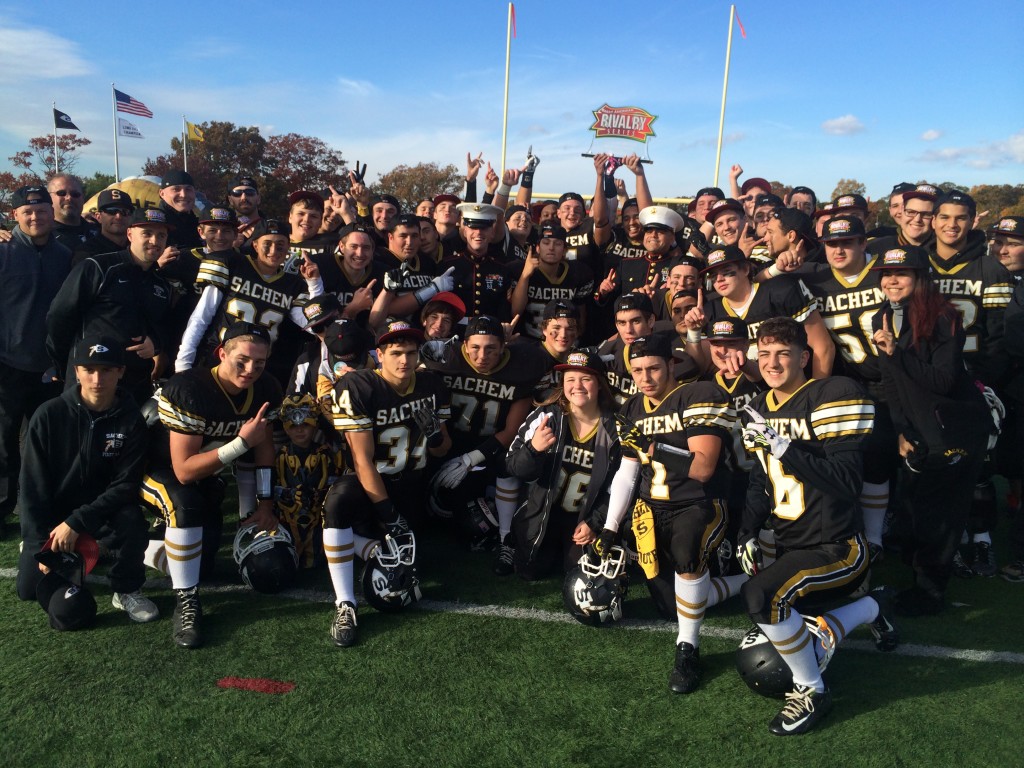 Sachem North football beat Bay Shore, 28-21, to win this year's Great American Rivalry Series game.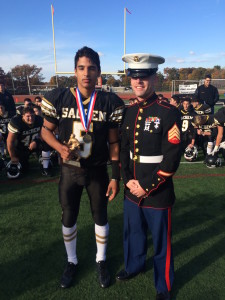 David McCarthy
The win caps a 2-6 campaign for the Flaming Arrows. This is the first two-win season for Sachem since 2005 and just the eighth time in 56 years that Sachem has recorded two or fewer wins in a football season.
Steve Anacreone rushed for 161 yards and two touchdowns. He reached the 1,000-yard rushing mark for his career in the win.
David McCarthy was named game MVP. He was 5-for-7 passing, and threw two touchdowns to Brian Czarnecki.
Sachem North is now 5-0 in Great American Rivalry Series (GARS) games over the last five years.
During halftime, Sachem assistant coach and alum Tom Pandolf was inducted the GARS Hall of Fame.