Sachem's season ends in defeat at Longwood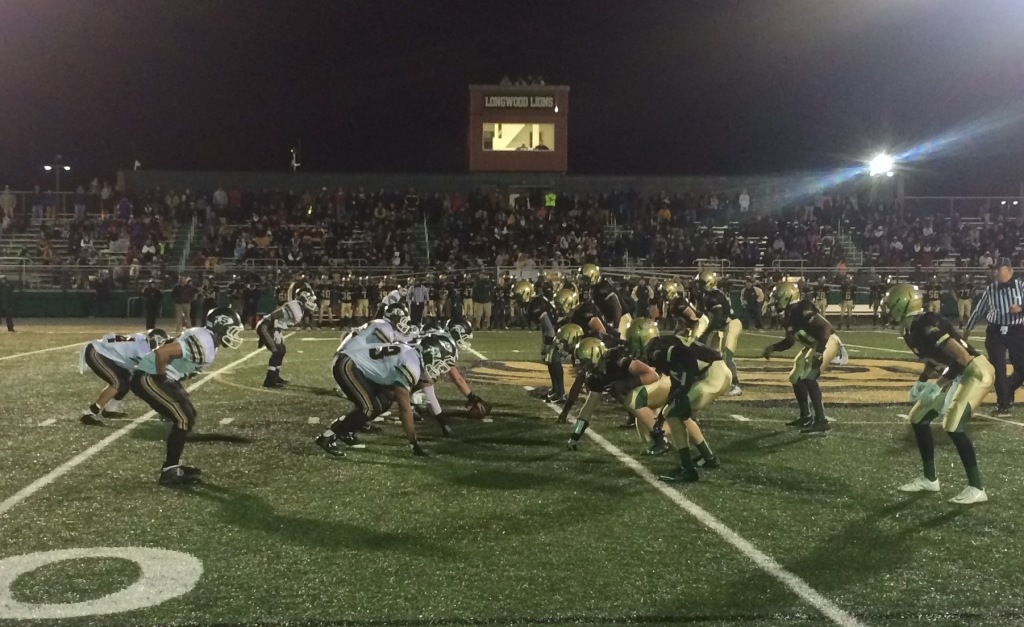 Sachem North held top-seeded Longwood in check, but fell short in a first round Suffolk County Division I playoff game Friday night. Longwood won, 18-7.
Sachem, seeded eighth this year, held Longwood to a 12-7 gap through halftime and was strong defensively the entire game.
The Flaming Arrows forced a fumble by Isaiah White with 8:42 left in the fourth quarter on Longwood's 31-yard line.
On the following play, Sachem quarterback Mike Licata was knocked out of the game with a head injury after suffering a mild helmet-to-helmet hit.
Kevin Bragaglia filled in at quarterback for the series. He had a wide up Brian Zarnicky in the endzone from 28 yards out on fourth down, but Zarnicky dropped the pass. Longwood scored on its next drive.
White scored three touchdowns in the game.
Sachem's only touchdown was a 15-yard score by Bragaglia, who had 61 total rushing yards, in the second quarter.
This is only the sixth time in 54 years that Sachem has lost six or more games in a season, and the first since 2005.
–-Words by Chris R. Vaccaro